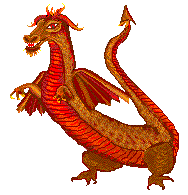 ---
What is the New Worcester Kingdom?
---
Back to the Main Page


Welcome to the official introduction of the New Worcester Kingdom (or NWK). The New Worcester Kingdom is a micronation, and was founded on August 2, 1998 by His Sovereign Majesty, ******* I. It was re-founded as the Ancient Republic-Kingdom of Upper and Lower Habakkuk in Amon-Ra on August 2, 2000, but has been re-founded once more as the New Worcester Kingdom on August 2, 2001, the third anniversary of our independence.

The New Worcester Kingdom is a small, relatively new micronation, but has great promise if motivated people are willing to join it. It is less 'democratic' (in modern terms) than some nations, in that it lacks regular elections. Instead of a patry-based micronation with greedy politicians, it is a micronation of merit and hereditary right. Tradition is its core, yet with an unhindered advance towards the pinacle of micronationalism.

Joining is simple, and all citizens are considered 'members of Parliament'. In fact, this universality of the legislative branch is true democracy, as practiced in ancient Greece. This system is a perfect combination of the hereditary element (the King), with the non-elected will of the populace. As a citizen, you would be able to help build an online community, and help promote its growth. Most appointed positions in this Government are vacant, both hereditary titles of nobility, knighthoods, and ministerial and other appointed positions.

Most of all, a citizen will have fun, and promote the concepts of micronational brotherhood, overcoming physical, worldly differences, and instead focussing on a micronational patriotism, enveloping and surpassing the loyalties of caste, race, gender and creed. It is a micro-society, of fun, peace, and fellowship, working for the benefit of the larger micronational commnity.


Our Goals:


As the New Worcester Kingdom has continued its existence, its goals have become more clear. It generally supports all constitutional monarchies, and the re-establishment of deposed dynasties. However: "This Micronation shall promote the brotherhood of mankind, and peace, respect, and friendship between all micronations. It shall promote micronational fun, the pursuit of wisdom and the joys of nation-building. Its citizens shall build a new nation, beyond the strict boundaries of terrestrial territory. Its physical heart may one day be the historic City of Worcester, but its citizens shall come from all nations, genders and races." -Constitution of the People of the New Worcester Kingdom, Sec. 1:2

The New Worcester Kingdom is open for anyone to join, whether they live in the United States, England or in any other country. It is mostly a web-based micronation. It's main, real goal is to promote fun and fellowship on a micronational level, free of charge and open for people with all sorts of views and backgrounds to join.


Our Government:


The New Worcester Kingdom is a hereditary, constitutional monarchy, and the government is divided into the King (executive), Parliament (legislative)and House of Lords (judicial). The King may appoint hereditary nobles, ministers, et cetera. The House of Lords is composed of 9 such nobles, appointed by the King. Parliament is the law-making body, composed of all Esterite (an Esterite is any citizen of the New Worcester Kingdom) citizens.


The King and Founder:


The first King and Founder of the New Worcester Kingdom is ******************, now H.R.H. King ********** I. He founded the New Worcester Kingdom on August 2, 1998, dissatisfied with other micronations. He eventually abdicated, but later returned to the throne. In his absence William Robert Beasley reigned as King William I.

*************** I was born in Worcester, England on **************, to ************* and *****************. He lived in the United States for ********** years, before returning to England and is now resident in ***************, **************.



How to Join:


Joining is simple, and offers the ability to create a mostly online, micro-community. Citizens should regularly participate in the NWK Forums, but this is not a requirement. However, there is an annual census to ensure that the citizenship remains active. Citizens should vote on laws and ammendments, when possible. Also, important government ministries and other positions are open and ready to be filled.

The New Worcester Kingdom is open for people of all ages, genders, backgrounds and nationalities. All membership requires is a healthy interest in micronations, support for the concept of constitutional monarchy and willingness to participate in building a model country. To join, simply (1) send the following 'required' details (and optional ones, if you like), (2) join the Habakkuk YahooGroup (the NWK's official e-mail group) and occasionally post on the New Worcester Kingdom forums:


Required:
NAME,
GENDER (M/F),
AGE
BIRTH DATE,
E-MAIL ADDRESS(ES)
NATIONALITY
OTHER MICRONATIONS YOU ARE A MEMBER OF
OTHER MICRONATIONAL POSITIONS/OFFICES
REASONS FOR JOINING
GENERAL ACCEPTANCE OF THE ESTERITE CONSTITUTION
Optional:
RELIGION
OCCUPATION
MINISTRIES OR POSITIONS YOU WOULD LIKE
LANGUAGES YOU SPEAK (other than English)
HOME PAGE/WEBSITES YOU OWN/MODERATE
EZBOARD(S) YOU OWN/CREATED
You should also join the NWKingdom yahoogroup. Send a blank e-mail to nwkingdom-subscribe@yahoogroups.com Micronations:


What is a micronation? A micronation or microstate is an ephemeral or unrecognized state. Some micronations are games. Others are intelligent places to participate in model governments. Others are serious seperatist organizations. Some are devoted to communism, to chocolate, to silliness or to numerous other things. Many have working governments, some with hundreds of 'citizens'. Others are one-man states ruled by self-proclaimed monarchs or dictators.

Whatever the case, micronationalism is an expanding phenomenon, especially on the internet. Some micronations are decades old, like the Kingdom of Landreth or the Hutt River Province Principality. Most, however, have emerged since the internet revolution. Many are entirely internet-based, cyber micro-governments that are rapidly expanding.


The SPUM:


If you are the leader, ambassador or representative of another micronation and would like to open diplomatic relations and mutual recognition with the New Worcester Kingdom you may contact the King at Darth_Maul_8065@yahoo.co.uk . However, His Sovereign Majesty recommends that a micronation first joins the SPUM or Splendid Micro-Union of Microstatia.

The SPUM was founded on September 18, 1998 by the New Worcester Kingdom and the Kingdom of Danos. King ************* I was the first Secretary-General and Big Chief of the SPUM, until he resigned to former Vice-Secretary-General Roger Poulard. Roger Poulard (of the Dominion of Asphynxia) is now the current, active Secretary-General of the SPUM.

What is the SPUM? The SPUM is a very active and very intelligent intermicronational organization. It is sort of a micronational United Nations. It is easy to join and both observer and full members may participate in its debates on micronational issues. To learn more, go to http://spum.topcities.com/

Welcome to the real micronational world!!!



Back to the Main Page







Click to subscribe to the Habakkuk eGroup



Some micronational links:


The Micronations Page

Micronations Today

The United Micronations

The Splendid Micro-Union of Microstatia

The League of Seccessionist States

Micronations on the Web

What are Micronations?

World Micronation Union

What is Micronationalism?

What is a micronation?




Sign Our Guestbook
View Our Guestbook
---